About us
Passionnate and demanding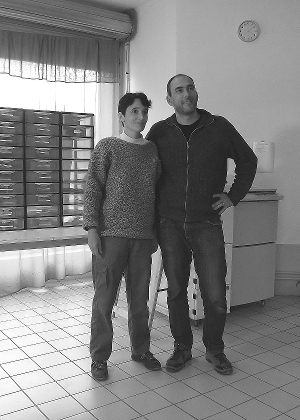 We are a small company passionate about the tradition of horn craftsmanship.
We discovered horn combs when we moved to Ariege-Pyrenees in the south of France a few years ago. We were immediately captivated by this product, the beauty of its material, its smoothing and antistatic virtues, and the people who have been manufacturing it lovingly for centuries.
So we decided to manufacture horn combs !
We love the fact that the manufacturing is 100% natural. We love the fact that these combs are made right here in our mountains. Above all, we love the fact that people regularly tell us: "I can never go back to plastic !" (more testimonials)
We thought it was worth communicating about this beauty accessory. That's why we decided to sell only perfect quality combs with a perfect service. We hope to gradually increase its visibility : a beauty accessory for the future, both ecological and totally respectful of your hair.
Join us and help to promote the horn combs of Ariege-Pyrenees around you !