Horn combs
Here are all of our natural horn combs. Enjoy as each horn comb is unique! Each one is suitable for any kind of hair. Large-toothed for detangling. Narrow-toothed for smoothing. Pocket, afro, beard, joint, crimping...
Every kind of hair has its own comb : Long hair or short. Thin or thick. Smooth or frizzy. Dry or greasy...
Horn comb is avoiding static electricity. It is  totally natural. Hair are recovering a better health. All our horn combs are made in our workshop in France, in Perigord.
For a better combing we also suggest natural brushes which are complementary to combs.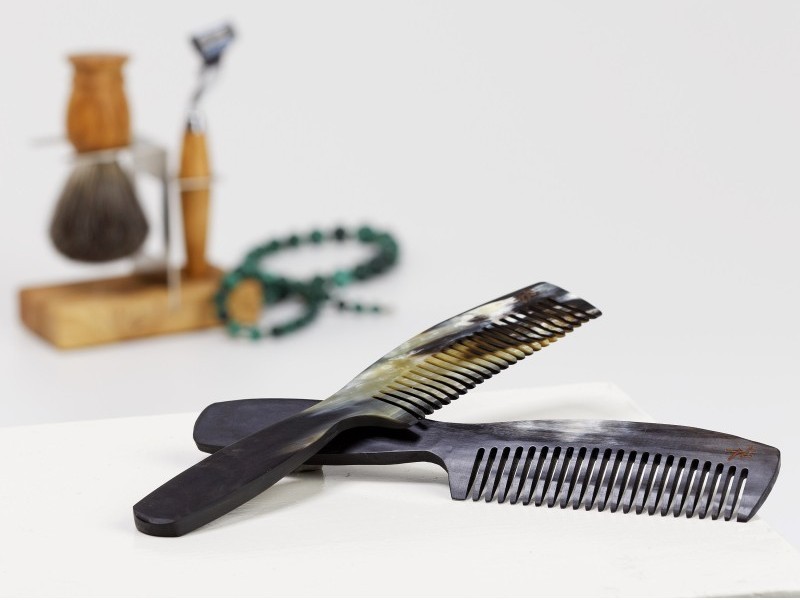 Classic combs
Conventional combs are those daily used for hair. The horn combs glide through the hair much better than wooden combs.
Voir les produits