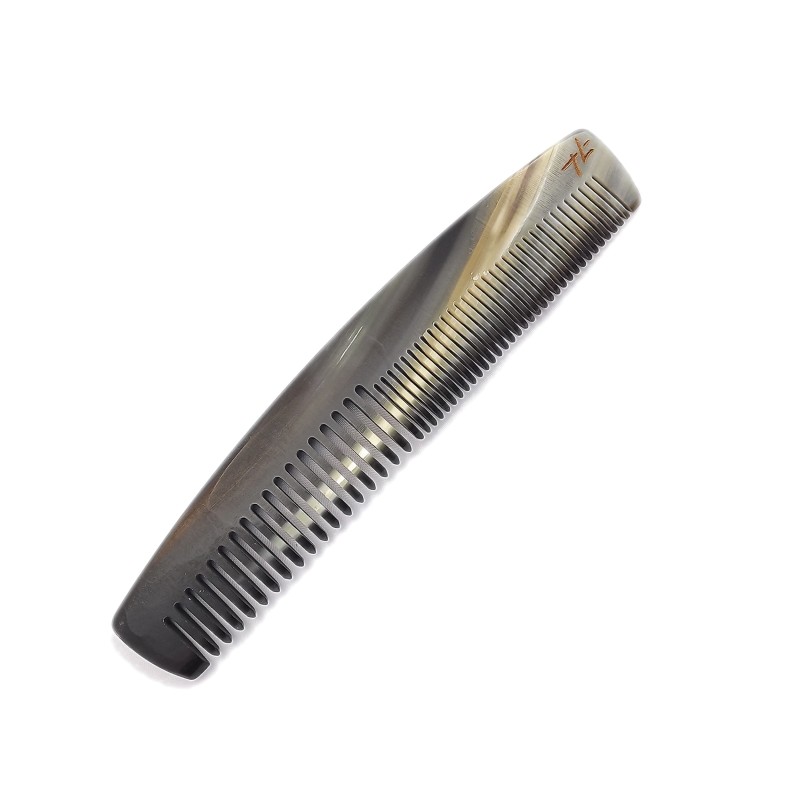  
Petit Parisien (Horn comb)
The double sized teeth of the Petit Parisien (16cm) is used to prepare the hair for styling:  First use the large-spaced teeth to untangle, then use the fine teeth to smooth the hair, for a finished look. It is particularly popular for mid-length hair.
The texture of the comb and its size allows for a comfortable grip. The fine teeth allows the hair to become shiny and silky.
For all hair types, including dry and brittle.
Data sheet
Height

16 cm

Width

3.5 cm

Teeth

4 & 2 mm